Martha C. Nussbaum's Capabilities Approach
Keywords:
capabilities, state, Neo-Aristotelianism, political liberalism
Abstract
In this article, in its first part, I present some selected and most important elements of the capabilities approach developed by contemporary American philosopher Martha C. Nussbaum. In the second part, I criticize certain elements of this concept, treating it, in accordance with Nussbaum's declaration, as above all a political theory, not a moral one.
References
Arystoteles. 1953. Polityka. Przełożył Ludwik Piotrowicz. Wrocław: Zakład Narodowy im. Ossolińskich.
Arystoteles. 1982. Etyka nikomachejska. Przełożyła Daniela Gromska. Warszawa: PWN 1982.
Deneulin, Séverine. 2011. "Recovering Nussbaum's Aristotelian Roots", Revista Cultura Económica 29, Nº 81/82: 31–37. http://bibliotecadigital.uca.edu.ar/repositorio/ revistas/ recovering- nussbaums-aristotelian.pdf
Dixon, Rosalind, i Martha C. Nussbaum. 2011. "Abortion, Dignity and a Capabilities Approach". University of Chicago Public Law & Legal Theory Working Paper No. 345.
Głąb, Anna. 2010. Rozum w świecie praktyki. Poglądy filozoficzne Marthy C. Nussbaum. Filozofia w XXI wieku. Warszawa: Wydawnictwa Akademickie i Profesjonalne.
Hildebrand, Dietrich von. 1985. Serce. Przełożył Jan Koźbiał. Poznań: Wydawnictwo W Drodze.
Miklaszewska, Justyna. 2014. "Teorie sprawiedliwości społecznej: Amartya Sen i Martha C. Nussbaum". Prakseologia nr 156: 25–46. https://www.kozminski.edu.pl/fileadmin/ wspolne_elementy/Jednostki/Coaching/Prakseologia_156_2014_1_336_Archiv1.pdf
Norberg, Johan. 2006. Spór o globalizację. Kto zyskuje, kto traci, ile i dlaczego? Przełożyli Piotr Bonisławski i Jan M. Fijor. Warszawa: Fijorr Publishing.
Nussbaum, Martha. 1987. "Nature, Function, and Capability: Aristotle on Political Distribution". Wider Working Papers WP 31. https://www.wider.unu.edu/sites/default/files/WP31.pdf.
Nussbaum, Martha C. 1990. "Aristotelian Social Democracy". W: Liberalism and the Good, red. R. Bruce Douglas, Gerald R. Hara, Henry S. Richardson, New York: Routledge.
Nussbaum, Martha C. 1992. "Human Functioning and Social Justice: In Defense of Aristotelian Essentialism". Political Theory 20, No. 2: 202–246.
Nussbaum, Martha C. 2007. Frontiers of Justice, Cambridge, Mass.: Harvard University Press.
Nussbaum, Martha C. 2011. Creating Capabilities. The Human Development Approach. Cambridge, Mass.: Harvard University Press.
Okin, Susan Moller. 1998. "Feminism, Women's Human Rights and Cultural Differences". Hypatia 13, No 2: 32–52.
Rawls, John. 1994. Teoria sprawiedliwości. Przełożyli Maciej Panufnik i Jarosław Pasek, Adam Romaniuk. Warszawa: : Wydawnictwo Naukowe PWN.
Rawls, John. 1998. Liberalizm polityczny. Przełożył Adam Romaniuk. Warszawa: Wydawnictwo Naukowe PWN.
Sen, Amartya. 1990. Gender and cooperative conflicts. In Persistent inequalities: Women and world development, red. Irene Tinker. Oxford: Oxford University Press.
Sen, Amartya. 2000. Nierówności. Dalsze rozważania. Przełożyła Irena Topińska. Kraków: Wydawnictwo Znak.
Sen, Amartya. 2002. Rozwój i wolność. Przełożył Jerzy Łoziński. Poznań: Zysk i S-ka.
Sen, Amartya. 2009. The Idea of Justice. London: Penguin Group.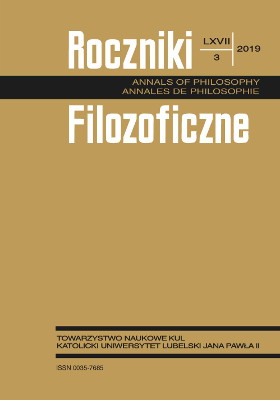 Copyright (c) 2019 Roczniki Filozoficzne
This work is licensed under a Creative Commons Attribution-NonCommercial-NoDerivatives 4.0 International License.