Pluralism in the Philosophy of Science: Zygmunt Hajduk's Approach
Jacek Poznański

Department of Logic and Theory of Knowledge at Faculty of Philosophy of the Jesuit University Ignatianum in Cracow
Keywords:
pluralism in science; pluralism in philosophy of science; levels of metascientific reflection; Paul Feyerabend; Zygmunt Hajduk
Abstract
This article studies an issue of multiplicity of theoretical approaches in science as well as multitude of perspectives in philosophy of science. The issue of pluralism has been considered in relation to the position of Lublin's philosopher of science, Zygmunt Hajduk. It is argued that a pluralistic approach to science and philosophy of science has been quite prominent in his reflection since the beginning of his career. The aim of the article is an attempt to characterize and interpret Hajduk's position on pluralism. This aim has been carried out in several stages. Firstly, the historical background of the problem field has been sketched. Then a number of kinds of pluralism has been distinguished and own proposal of typology has been put forward (in reference to Hajduk's works). This proposal presents a model of three levels of analysis of science: level of scientific theories, methodological and meta-methodological level. On every of these levels pluralism plays an important role. Thirdly, this model has been applied to the analysis of Hajduk's position in regard to pluralism in science and metascience. Lastly, referring to the work and ideas of Paul Feyerabend, an interpretation of Hajduk's position has been presented and designated as "good empiricist."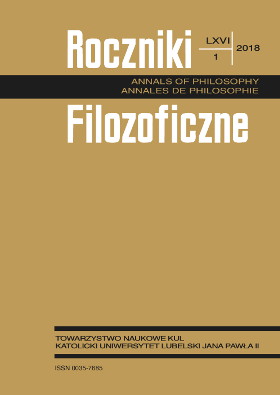 Copyright (c) 2018 Roczniki Filozoficzne
This work is licensed under a Creative Commons Attribution-NonCommercial-NoDerivatives 4.0 International License.